FOR SALE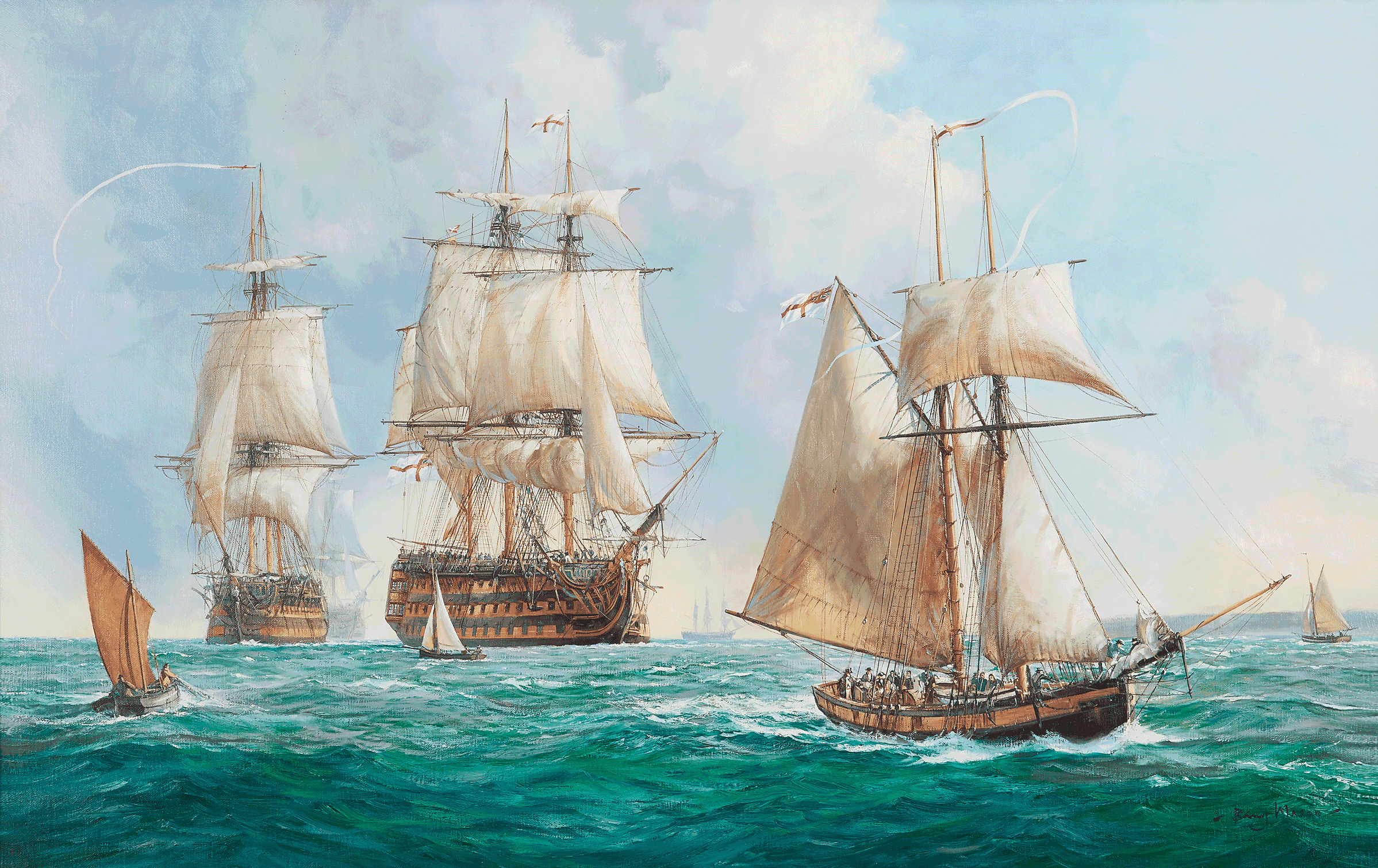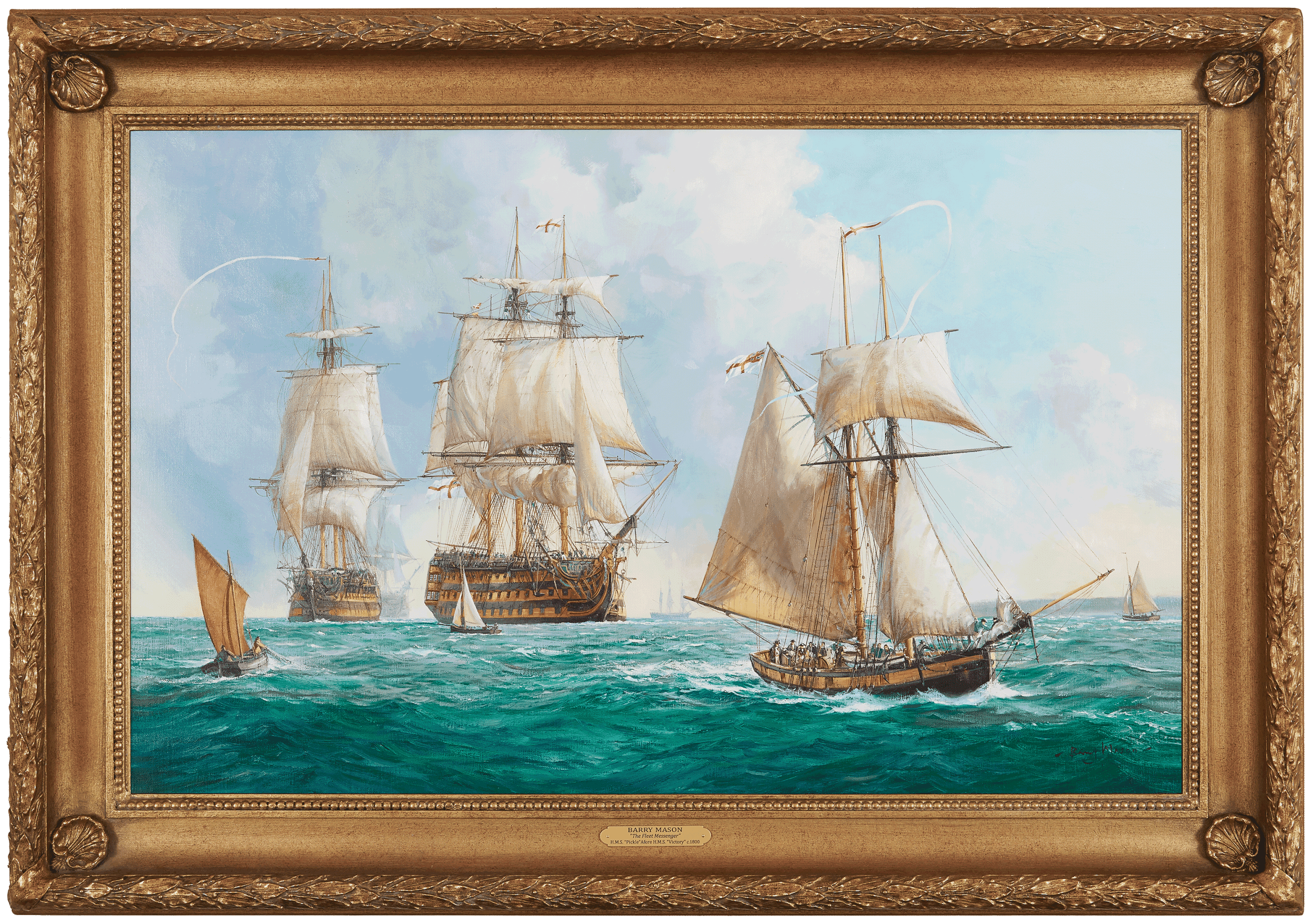 BARRY MASON
Born 1947
"The Fleet Messenger, H.M.S.Pickle Afore H.M.S.Victory, Circa 1800"
The scene is set in the year 1800 in the Eastern Solent at Spithead. The armed schooner H.M.S.Pickle is inward bound to Portsmouth, while the flagship H.M.S.Victory prepares to anchor in the western breeze.
Spithead was a preferred anchorage to the difficult navigation of the narrow entrance of the harbour, especially to 1st rates such as H.M.S.Victory.
Anchoring a large ship such as H.M.S.Victory involved nearly the whole ship's complement. Cables were hauled from the lockers and flaked the length of the gundecks.
Crewmen head aloft to furl and stow sail when the anchors have been laid and set, and the ship rides safely to the wind and tide.
Schooners such as H.M.S.Pickle were usually employed in coastal waters, doing inshore work and carrying despatches.
Signed
Oil on canvas
24 x 38 inches
61 x 96.5 cms.
Framed Size
32 x 46 inches; 81 x 117 cms.